If you have been wondering why someone would want to live in Park City, Utah, the answer is simply, one's quality of life. But to be a little more descriptive, here is a list of 10 convincing explanations:
1. Two of the Greatest Ski Resorts on Earth: Located 7,000 feet above sea level, Park City is inhabited by a year-round population of approximately 25,000 and has two ski resorts, Deer Valley Resort and Park City Mountain Resort. Deer Valley was deemed the top ski resort in North America by SKI Magazine (2018) and only allows skiers. Park City Mountain has the most skiable terrain (7,300 acres) in the U.S. and is open to snowboarders.
2. Other Outstanding Ski Locations: Just a short drive away are many more highly regarded ski spots: Alta, Snowbird, Brighton, Solitude, Snowbasin, and Powder Mountain are some of the places to consider. In addition, Powderbird Helicopter Skiing can be reached from the city.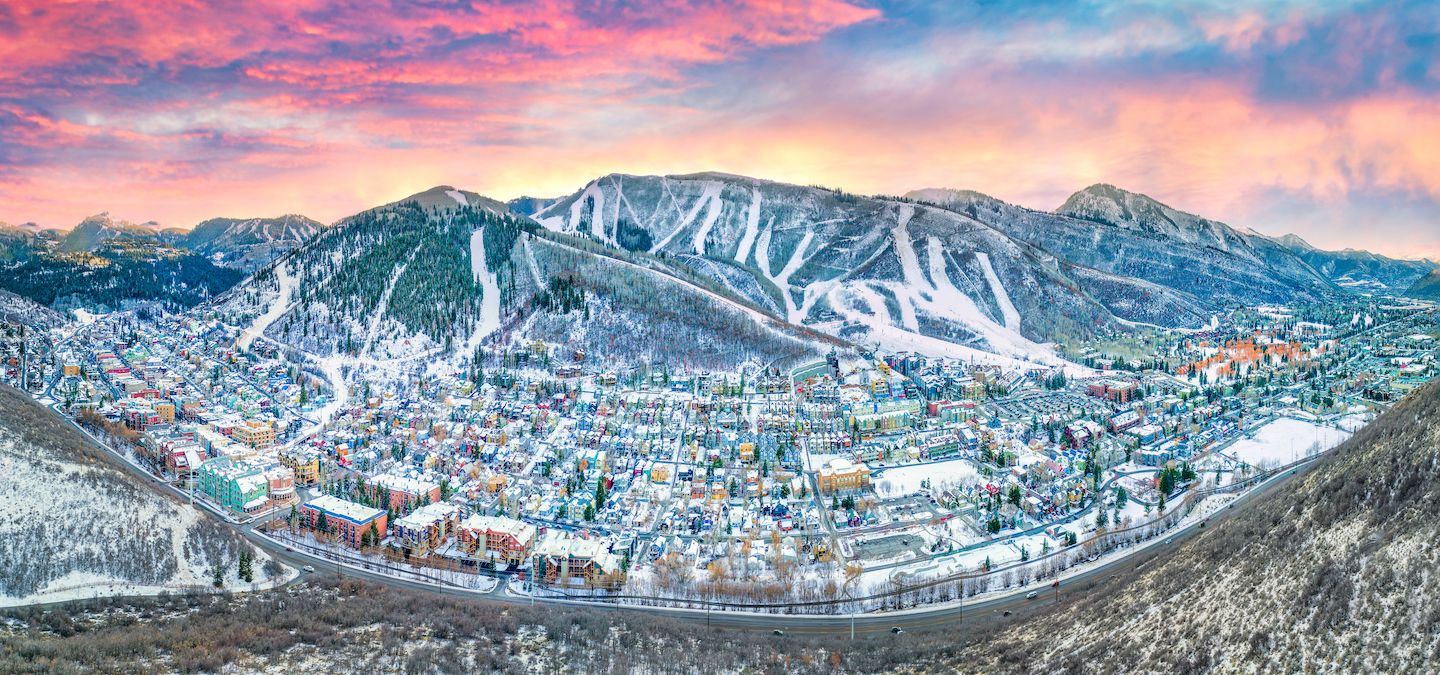 3. Education : The Park City public school system is highly regarded, coming in as the No. 2 school in Utah and No. 418 in the nation. Source: https://www.parkrecord.com/news/education/park-city-high-school-returns-to-national-rankings/.
Fridays let out at 12:30pm, enabling students to go skiing or participate in other sports. There is also the Winter Sports School, a charter high school with a reverse schedule to accommodate winter activities and travel. For those who prefer private schooling, there is Park City Day School, which runs from kindergarten to eighth grade and is under the leadership of Ian Crossland.
Search Park City UT Real Estate Listings
4. Ease of Access : Salt Lake City International Airport can be reached in as little as 30 to 45 minutes in non-congested traffic, with a flight to either Los Angeles or San Francisco taking just 1.5 hours. To make sure that the city can keep up with the influx of people, the Utah Department of Transportation has been doing a lot of work this year, such as widening highways, resurfacing roads, and enlarging traffic circles. All of which should help them stay ahead of any potential future congestion problems.
5. Business Opportunities : The Beehive state is going through a period of growth. The Salt Lake/Provo/Park City triangle, referred to as Silicon Slopes, is an area of emerging tech development. The universities of Utah and BYU are contributing to this and are supported by major tech companies (Adobe, Microsoft) and several startup unicorns (Banjo, Domo, Qualtrics). This level of business opportunity lends to the booming real estate market.
6. All Four Seasons : Although winters may be chillier, summers are generally much better. Temperatures usually reach around 80 degrees Fahrenheit with low humidity. During early June, the aspen trees and wild flowers display an array of colors. As the sun sets later on the summer solstice, the hilly landscape appears to glimmer with different shades of green. Jordanelle Reservoir, located just 25 minutes away, offers activities such as boating, paddleboarding, wake surfing, fishing, and simply lounging on a pontoon boat. Additionally, Park City is home to seven golf courses.
7. Mountain Biking : Park City has earned the International Mountain Bike Association's (IMBA) Gold Level Ride Center distinction, a designation which James Clark, IMBA's VP of Programs, attributes to the city's commitment to master planning. This network of trails encompasses nearly 500 miles of singletrack trails, suitable for riders of all ability levels, and Deer Valley continues to build trails to expand its bike park.
8. Cost of Living : By migrating from states with higher taxes like California and New York, living costs can be dramatically reduced, particularly in light of recent tax laws. TaxFoundation.org states that in terms of state income tax, Utah is in the middle with a maximum rate of 5%. It is 29th in the nation for combined sales tax at 6.77%. As for property taxes, the Beehive State is 40th with an average of 0.65%.
On the other hand, Summit County (Park City) has a property tax rate of 0.463%. One can get three to four times more house for the same amount of money compared to LA's West Side, according to some calculations. Furthermore, the Federal Housing Finance Agency (FHFA) reported that property values appreciated 9.9% annually as of Q1, which is fifth highest in the country.
9. Luxurious Lifestyle: Park City is a brilliant gem in a state that is blessed with wonderful natural beauty. This landscape lends itself to some of the most luxurious home in the US. This type of luxury living doesn't come cheap with the average home price being over 1.4 million in 2023. Park City UT is known for luxury real estate.
10. All About the Community: When you relocate to Park City and meet someone who resides there, the commonality you share is incredibly strong. You both are likely here for the same reasons and many others. That connection is instantaneous.
Just Listed Park City Homes
If you are looking to buy a home in Park City, don't hesitate to reach out to our top Realtors specializing in luxury properties.